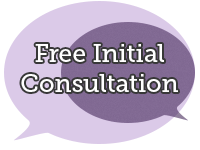 My aim as a teacher is to empower you to live well and happy through life's joys and challenges.
Welcome and thank you for visiting my website.

Booking for classes in January 2020

Currently taking bookings for -
Tuesday evening Yoga Classes 6.30pm - 8pm
8 week Mindfulness course - Starting Monday 20th January 2020 6.30pm - 8.30pm
Please contact me for more details.

"For a long time it seemed to me that life was about to begin - real life. But there was always some obstacle in the way, something to be gotten through first, some unfinished business, time still to be served, a debt to be paid. At last it dawned on me that these obstacles were my life. This perspective has helped me to see there is no way to happiness. Happiness is the way. So treasure every moment you have and remember that time waits for no one."
- Souza


Yoga Therapy

Group and private Yoga classes

Group and private Mindfulness classes

Reflexology



If you would like to book a class, treatment or discuss
anything about Yoga or Mindfulness please contact Lucy on 07771 773774 or use the email contact form provided.