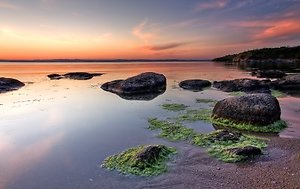 Yoga for You
Life can be physically and mentally challenging. The beauty of yoga is that it reconnects us with our-self, it is an opportunity for each of us to take some time out of our busy day to really take care.

Every yoga class begins with a relaxation, a time for you to arrive, to see how you are doing and settle in. You will practice accepting your body as you find it in each moment during the class so learning to work at your own limits and read your own bodies signals.
When you bring awareness to yourself like this in yoga practice and work to your own limits, you find over time things change and that everything evolves. This change doesn't just happen in the physical body, your thoughts about what you can and can't do change too.

Mindfulness is weaved into every practice and each class is carefully planned with the weekly theme in mind so that we are working on many different levels. You will learn the techniques to open, strengthen and unblock the physical body and to breathe more efficiently whilst calming and bringing clarity to the mind. This becomes a blissful practice of connecting and reconnecting with yourself, becoming more and more familiar with being at home in the body.

Yoga is a Sanskrit word that literally means 'yoke', the physical body and mind are not separate, they reflect each other like mirrors. When the mind and emotions are affected the body is too and vice versa. It is possible to really take care of every part of you in yoga practice and this is what we do together.


Loving yourself..does not mean being self-absorbed, it means welcoming yourself as the most honoured guest in your own heart."
Margo Anand
GROUP CLASSES £10
You are welcome to come along and try a class before committing to a term.

1hr Private class £60 The cost can be shared - Maximum 4 people per private class
*2020 Special offer*
*Book & pay for 4 Private classes in advance & get the 5th free*
'I am a professional Golfer and have been having private yoga lessons with Lucy for just over a year. The classes have benefited my game so much. We have worked on my core strength and posture and Lucy tailored the classes to improve my balance, release my shoulders and maintain my spinal flexibility. The Mindfulness also helps with my head in the game and focusing on the shot I am playing.'
Steven Surrey
'I absolutely love Lucy's yoga classes. I am a working Mum who has very little time to herself. I so look forward to my weekly class. Lucy has the ability to put me through my paces but in such a relaxed way. She has great technical knowledge and I love the themes of philosophy that she adds into every lesson.'
Sarah Berkshire
'I just wanted to say how much I enjoy your yoga class, it is a wonderful and relaxing experience, just what I need to de-stress. I feel stronger with every class in mind and body.'
Debbie Surrey
Yoga is about clearing away whatever is in us that prevents our living in the most full and whole way. With yoga, we become aware of how and where we are restricted — in body, mind, and heart — and how gradually to open and release these blockages. As these blockages are cleared, our energy is freed. We start to feel more harmonious, more at one with ourselves. Our lives begin to flow — and we begin to flow more in our lives.

~ Cybele Tomlinson
Yoga Teacher & Author
If you would like to book a class or discuss
anything about Yoga please contact Lucy on 07771 773774 or use the email contact form provided.